About Me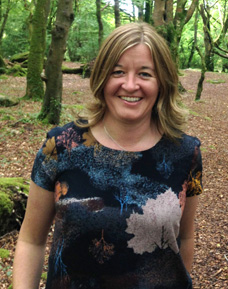 I am a fully qualified Counsellor and Psychotherapist and an accredited member of The Irish Association of Counselling and Psychotherapy (IACP- www.iacp.ie )  
I hold a number of qualifications including a Master's in Counselling & Psychotherapy (MA) specialising in Cognitive Behaviour Therapy, A Degree in Arts (BA) specialising in Training & Education and a Professional Diploma in Holistic Counselling and Psychotherapy.  I continue to update my skills through courses, workshops and regular supervision.
I am an integrative therapist with particular focus on Cognitive Behaviour Therapy (CBT), Mindfulness Based Cognitive Therapy (MBCT) and Acceptance and Commitment Therapy (ACT).
I have worked as a Counsellor and Psychotherapist in a number of community based organisations and in private practice since 2013. I also deliver training courses on various topics including Counselling Skills, Cognitive Behaviour Therapy and Stress Management.